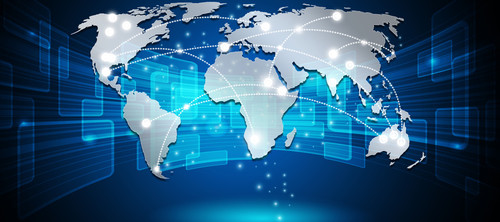 Balancing the wisdom of experience with fresh eyes
WTP Advisors offers seasoned, practiced know-how. Experience counts – but only when balanced with a fresh, enterprising perspective. WTP exemplifies that balance. We offer a senior team with collective experience that establishes us as a leader in international tax and business advisory services. Yet we like to keep our finger on the pulse of change – an energetic, open-minded approach goes a long way in an ever-evolving world.
We are a leading tax and business advisory services firm specializing in international tax consulting, transfer pricing, and valuation services. Our skilled professionals, analytical capabilities, approach to client service, technology tools and service delivery model, help us to stand out in the marketplace. We operate throughout North America and the United Kingdom and cover over forty countries through strategic alliances with firms across the globe.

Some of the reasons our clients choose to work with us are:
Client Service Delivery Model: Our personalized service, reliability, and responsiveness have enabled us to develop strong, long lasting client relationships.
Experience: When clients engage us, they work with a team of highly experienced specialists led by a seasoned professional. They do not deal with entry-level personnel.
Approach: We offer an integrated and forward-facing approach that supports planning. Our multidisciplinary team enables us to address multiple areas concurrently and seamlessly.
This is what our clients have to say about us:
"…strong technical expertise, yet they are innovative and always bringing us new insights."
"…great team players, good friends and we trust them…that's big for us."
"…very genuine, very focused and look beyond the politics and conflicts…that's a rare thing these days."
"…good communicators and they built a strong rapport, early on."
"It's rare to find a team that always looks at the bigger picture, what's best for the client and the relationship…and WTP is truly of that mindset."
Learn about our history and team.
Seasoned Engagement Teams

Most tax and business advisory firms utilize a standard engagement team pyramid comprised mostly of entry-level and mid-level personnel. At WTP Advisors, we turn the typical engagement pyramid upside down by providing our clients with engagement teams wholly comprised of experienced professionals and seasoned practice leaders.
Raising Expectations

We help clients raise expectations by working hard to exceed expectations. Our fierce commitment to each client's success is evidenced by the exceptionalism of our people, the quality of our work, and the integrity of our firm. It is how we have built a global reputation for excellence and reliability.