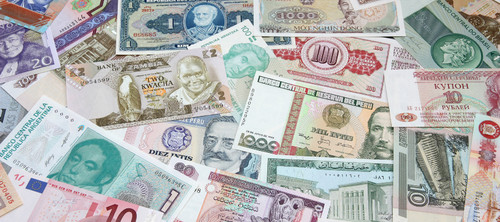 Blog Articles: International
Guy Sanschagrin | January 25, 2018
The Tax Cuts and Jobs Act of 2017 (the Act) brought sweeping changes to the international tax landscape, including the transfer pricing arena. Intangible property is at the core of many of these changes. The impact of the new provisions generally furthers the trend of transfer pricing becoming more prescriptive, placing additional strain on and creating potential contradictions with the arm's length standard, and may have the unintended consequence of creating double-taxation for U.S. Multinationals (MNCs) – situations in which U.S. MNCs may be taxed more than once on the same income. So while the Act lowered the headline tax rate to 21 percent, it also broadened the base that will be taxed, with the result that the Act's effect on each company's tax bill will be determined by the company's specific facts and circumstances.
Kash Mansori | March 23, 2017
A client recently asked me to explain the "Master File / Local File" ("MF/LF") system of transfer pricing documentation that is being adopted by an increasing number of countries. So I thought that there was no time like the present to put together a basic overview of this increasingly common format for assembling and organizing an MNE's transfer pricing reports.
Kash Mansori | February 01, 2017
The story of Apple Inc. and the European Commission is well known by now. Back in August of 2016 the EU's Competition Commission announced their ruling that Ireland had given Apple an unfair sweetheart deal allowing it to pay less tax in Ireland than it should, and ordered Ireland to send Apple a €13 bn bill for back taxes and interest during the period 2003-14. For their part, Ireland and Apple both have said that they intend to fight the ruling...
Kash Mansori | June 14, 2016
The trickle of countries incorporating Country-by-Country Reporting ("CBCR") requirements into their tax codes has grown into a steady stream. In the past month upcoming legislative or administrative provisions pertaining to CBCR were announced in Austria, Belgium, Germany, Sweden, Switzerland, and Bermuda, the European Parliament approved new CBCR legislation governing the EU, and it was revealed that China would formally establish its own CBCR requirements later this year. Meanwhile, the IRS is expected to release its own draft CBCR requirements by the end of June...
Kash Mansori | February 04, 2016
Last week The Economist devoted one of its leaders to the topic of transfer pricing. From the January 30th issue...
Kash Mansori | October 29, 2015
It seems that we've more or less reached the end of the first chapter of the BEPS saga. Earlier this month the OECD released the final set of BEPS reports, capping off two years of work to remake the world's ad-hoc system of international corporate taxation...
Kash Mansori | September 22, 2015
Earlier this month I had the good fortune to join other members of WTP's transfer pricing team in Basel, Switzerland, where we participated in the annual meeting of the Quantera Global transfer pricing alliance. WTP is one of two US-based members of the Quantera Global Alliance (the other being Base Firma, which has exceptional transfer pricing expertise covering Latin America), and over the past year we at WTP have had the pleasure of working with many of our alliance colleagues around the world...
Kash Mansori | March 06, 2015
Transfer Pricing was discussed in a presidential summit between U.S. President Barack Obama and Indian Prime Minister Narendra Modi in January. India and the United States have agreed on a broad framework for resolving transfer pricing disputes involving American companies.
Kash Mansori | January 16, 2015
The EU Commission views Luxembourg's tax treatment of Amazon as a violation of EU competition rules.
Kash Mansori | December 04, 2014
Is there a better way to determine where a company should be taxed than using the arm's length standard?
Kash Mansori | November 20, 2014
India's tax authorities lose transfer pricing court ruling.
Kash Mansori | November 12, 2014
U.S. Treasury Department looking to end cash box arrangements.
Kash Mansori | November 11, 2014
The OECD's discussion on low value-adding intra-group services and transfer pricing.
Kash Mansori | October 30, 2014
Ireland is a popular country for its low corporate tax rate and it makes it tough for other European countries to compete for these dollars. Why doesn't Germany ask Ireland to raise the rate in exchange for assistance.
Kash Mansori | October 24, 2014
The OECD is looking into how the international tax landscape for corporations should evolve.
Kash Mansori | October 17, 2014
Taking another look at how multinationals are using corporate structures in Europe.
Kash Mansori | October 13, 2014
Scrutiny of transfer pricing arrangements.