Events and Resource Center NACVA International Business Valuation Conference
Sep 27, 2016
WTP Advisors' Guy Sanschagrin speaking at NACVA International Business Valuation Conference
Guy Sanschagrin, WTP's Transfer Pricing and Valuation Services Practice leader, will share his perspective on Transfer Pricing and Valuing International Entities and Global Intangibles at the National Association of Certified Valuators and Analysts (NACVA) International Business Valuation Conference on September 27, 2016. The conference runs from September, 26-October 1, 2016, at the Fairmont Royal York Hotel, in Toronto, ON, CA.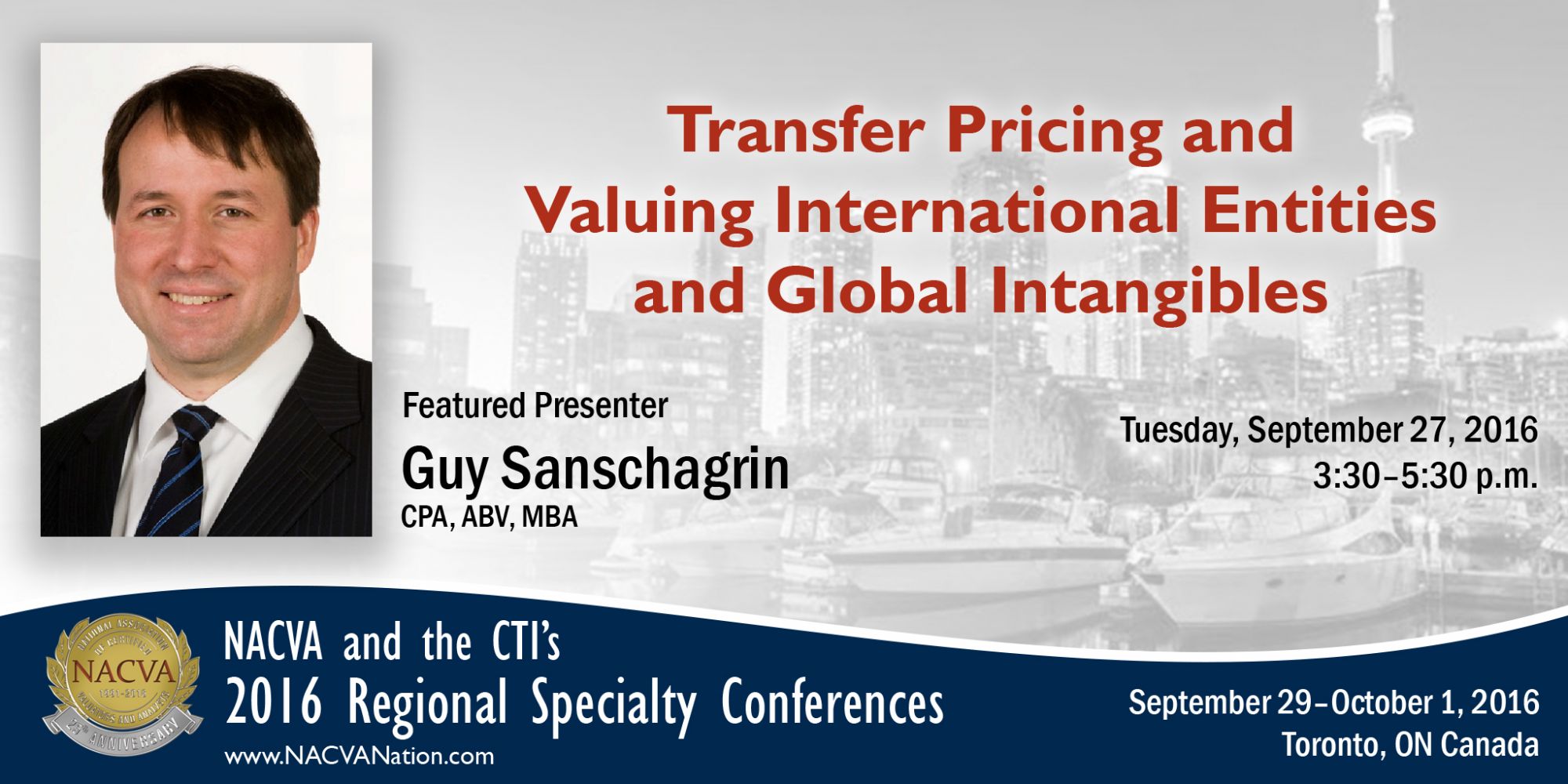 Other topics during the conference include New Developments in the Cost of Capital presented by Shannon Pratt, The Market Approach: Exploring the Pricing Component presented by Rob Stutz, and Valuing Oil and Gas Interests—Identifying and Measuring Risk presented by Mark Shirley.
Please register here.